LUXURY, STRENGTH & WARMTH
Our Purely New Zealand Possum fur and fine Merino wool is the ultimate in luxury when woven into contemporary and classic clothing, ideal for all occasions. Possum fur and Merino is strong and durable - what's more - it has added health benefits (holding its warmth and therefore assisting in blood flow).
Originally introduced from Australia in the mid 1800s, the Possums in New Zealand eat many tonnes of our forests and natural habitat each night. Conservation groups encourage the commercial use of Possum fur fibre to help eradicate this pest and as such play an important role in the protection of New Zealand's native fauna and flora. By buying our products you too are helping save New Zealand's natural habitat!
All garments are made right here in New Zealand and sent worldwide directly from our store in lovely Napier, New Zealand. 
LEARN MORE
OPOSSUM WORLD, NAPIER, NZ
159 Guppy Road. Taradale, Napier, New Zealand
OPENING HOURS:
Please contact Lynette on 021 132 0148
A retail space is under development. Check this space for progress.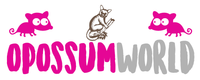 CUSTOMER REVIEWS
Beautiful garments in an array of colours. Lightweight and warm. Helpful and friendly assistants.

Helen
My daughter LOVES her open finger opossum gloves she bought here. She wishes she would have gotten a second pair, perfect for Canada weather! Very nice store, fun Opossum info in the back. Really great customer service representatives. Will definitely visit again!

Tammy
Today Im wearing the gorgeous Lothlorian possum and merino garment I brought from Opossum World. Its so beautiful and warm and looks good with everything ! Excellent friendly service from Lynette. Totally worth a visit!

Cara
Amazing shop. Love my possum and merino beanie. Thinking about buying a jumper next.

Billy
I went to this store looking for wool to knit some cool winter socks and YES they stocked a merino and possum blend which was absolutely perfect. The lady owner was so helpful and informative. I think l'll be knitting a few pair so I'll definitely go back. They really do stock pretty much everything possum or opossum.

Blanche
Loved the back of the shop where you could watch possums singing on the road again and other native birds- this is free to view. All kinds of possum products, all price ranges depending on what you need.

Maggie